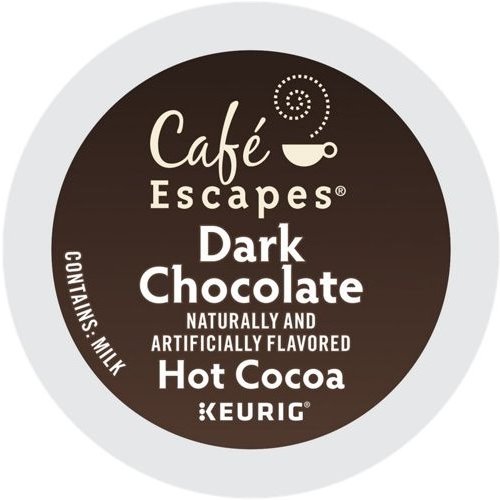 K-Cup Cafe Escapes Dark Hot Chocolate
New and Improved. Dedicated chocolate devotees know the dark stuff is the ultimate in decadent indulgence. Rich and sophisticated, with just the right amount of sweetness – it's a moment of luxurious escape you can enjoy every day. Now made with real chocolate!
Notes: This product contains milk. Product is trans fat and gluten free. Caffeine content is estimated at less than 10 mg per serving (versus 100-150 mg in Arabica coffee). Contains a combination of natural and artificial sweeteners.