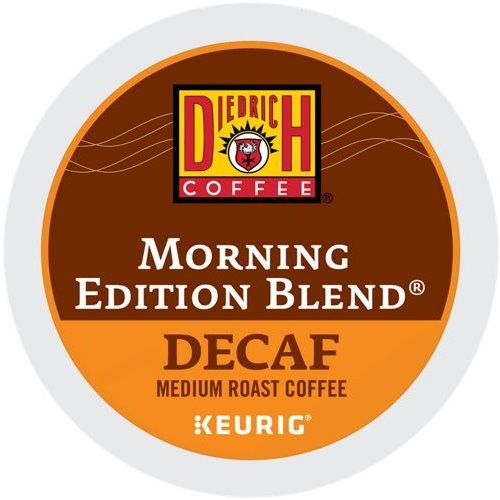 K-Cup Diedrich Decaf Morning Edition
The spicy aroma of this 100% Arabica coffee promises a complex, sophisticated experience. This medium-dark roast's full-bodied decaffeinated flavor definitely delivers. It has a pleasant brightness tempered with a creamy vanilla sweetness, followed by a satisfying, smooth finish.
It's great for waking up to in the morning, even without the caffeine. Made with 100% Arabica coffee.