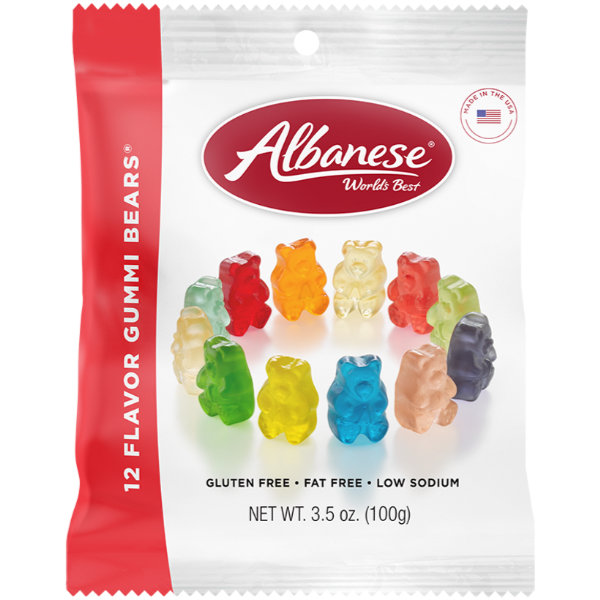 Albanese Gummi Bears 3.5oz
If manufacturing gummies was an Olympic sport, then our World's Best Gummies would take home the gold every time; Soft texture, Intense Flavor, Gluten Free, Fat Free and good looking enough to make Brad Pitt jealous.
Playing favorites? Our gummies are good enough to stand alone, which is why they are the first to be offered in single flavors. Don't get any ideas, these fresh and fruity singles are not that type of bear. But if you're ready to put a ring on it, our cherry, watermelon, green apple, and peach rings will be sure to do the trick.